I'd argue that there's no name in skiing's history that gets people buzzing like Shan McConkey. He left us way too soon, but his legend has lived on through the endless clips of his skiing, and the incredible work of the Shane McConkey Foundation.
His foundation has donated over $600,000 to charitable causes in the Tahoe Truckee community since its inception in 2011.
The organization's premiere event is the annual 'Pain McShlonkey' classic held at Palisades Tahoe on International Snowblade Day. The event is a snowblade race with dozens of wackos dressed in their craziest gear bombing the hill.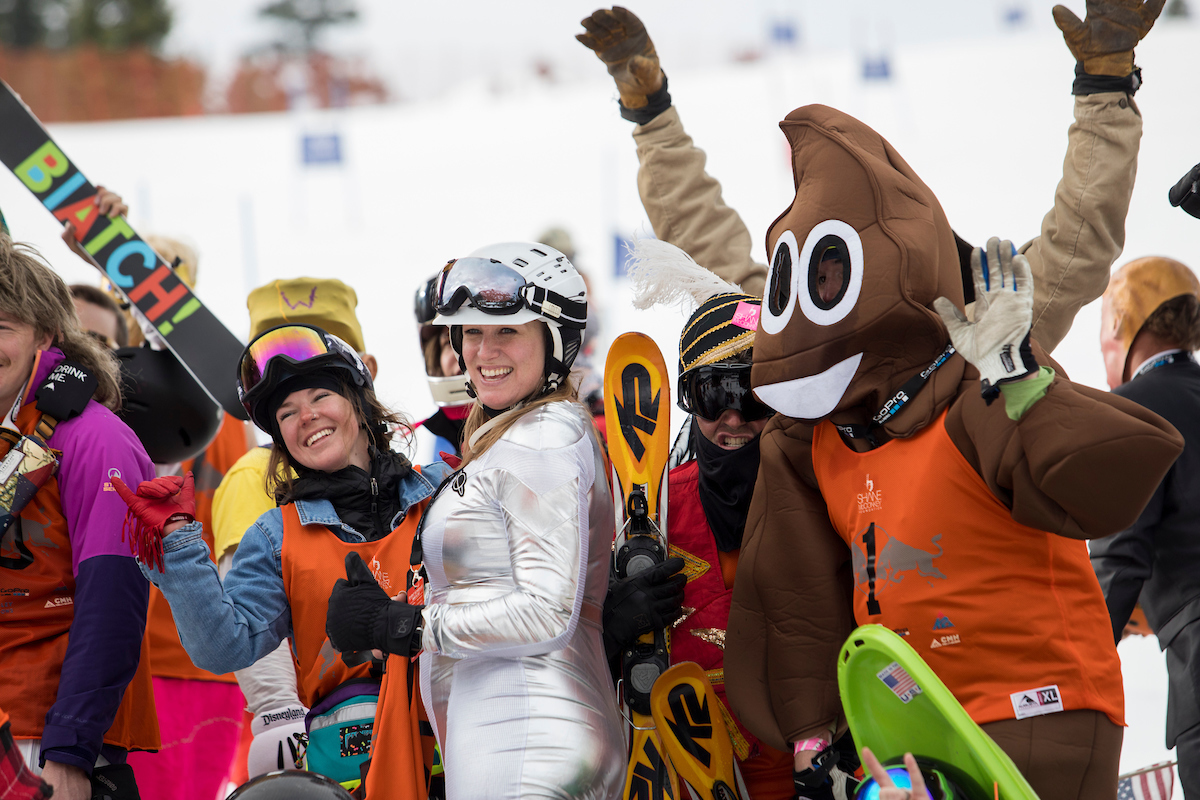 It's an all-around great time. I'm planning on watching this year's event online, and so can you! You can also donate here, or learn more about the event by visiting the Shane McConkey Foundation's website.
I'd love to check out this event in-person someday. Raising money for charitable causes while paying homage to the 'Saucer Boy' himself seems like an all-around win-win for everybody. It also looks like the best party on snow.
Here are some more details from the website:
The Annual Pain McShlonkey Classic
MARCH 26, 2022
Who will win the coveted Golden Saucer?

Dress up in your most outrageous ski duds and come out to Palisades Tahoe for a day full of belly laughs, camaraderie and philanthropy in celebration of legendary skier Shane McConkey.

NEW THIS YEAR! Your chance to race in the 2022 Pain McShlonkey Classic.

The first 60 crowdfunders to raise $250+ will be entered to race in the Hot Dog Downhill! PLUS the crowdfunder who raises the most donations will win a very special prize! Registration kicks off February 1, 2022.

And, as always, the public can join us to watch the Hot Dog Downhill antics, watch the hilarious Awards Ceremony in person or virtually, enter our Epic Giveaway, and more!

All proceeds benefit the Shane McConkey EcoChallenge.
All Images Courtesy: Shane McConkey Foundation