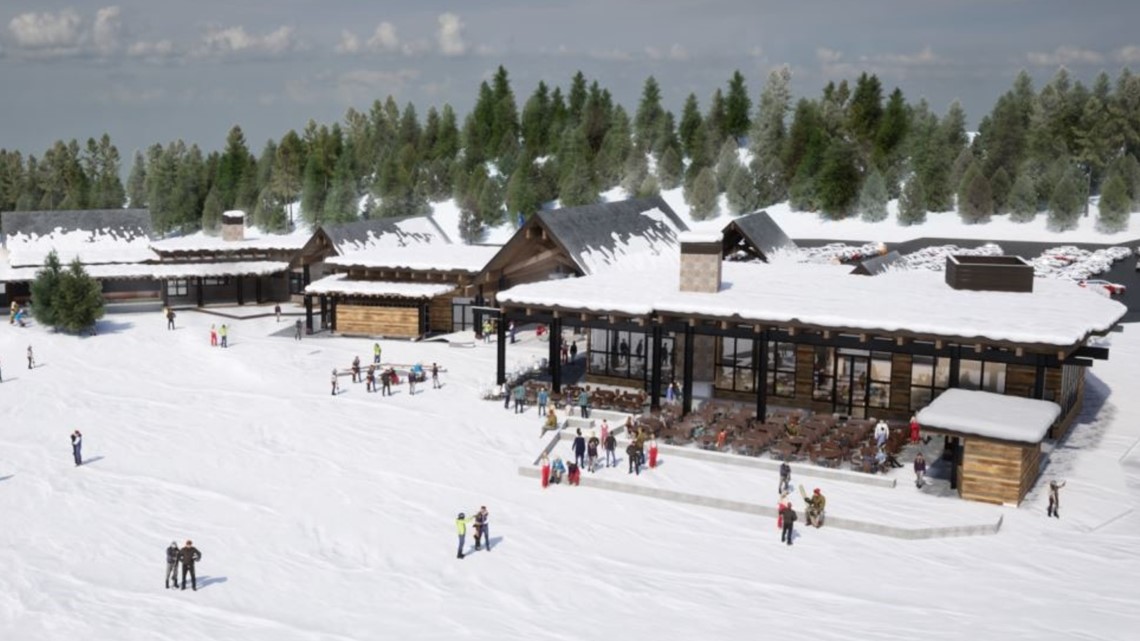 "For years, we've been listening to feedback and suggestions from our guests. Three common themes always rise to the surface: add more lifts and terrain, improve the lodge facilities, and offer overnight accommodations. Our plan is to deliver on all three of those requests so we can continue to grow strategically and sustainably while preserving the classic Brundage vibe and family atmosphere."- Brundage Mountain President and CEO Bob Looper.
Indy Pass partner Brundage Mountain in McCall, Idaho has a big ten years ahead of them. On Thursday, the Idaho Ski Resort showed off early concepts of their master development plan that will be coming out in the near future. The self-proclaimed home of the Best Snow in Idaho, Brundage plans on building a new base lodge, residential homes, overnight lodging, and expanding their terrain and lift footprint. The news follows expansion plans that are sprouting up all over the state. Sun Valley just added the Sunrise expansion, Lookout Pass will add Eagle Peak to its terrain network in the 22-23 season, Tamarack unveiled a new expansion plan earlier this year, and Bogus Basin plans to add terrain as well.
Their plans include:
New Base Lodge: This 20,000 square foot facility will have a "mountain modern" theme, and will be open for the summer of 2024. The location of the lodge will be next to the current base lodge and will feature three food and beverage outlets and a new Mountain Adventure Center. The three food and beverage options will be a food court, coffee shop, and a restaurant with a bar. The old base lodge will eventually be demolished.
Overnight Lodging and Condominiums: For the first time ever, Brundage will have overnight options for their guests on-site. Phase one of the development will feature "21 single-family homesites, 22 cottages, and 45 townhomes, featuring ski-in/ski-out access off the existing Lower Rodeo ski run." The thirty-seven-acre site has already received approval from Adams County, and it will break ground in the summer of 2022.
New Terrain and Lifts: Brundage will look to expand their terrain footprint, in particular on the eastern side of the mountain that overlooks Payette Lake. Lift replacements and new ones are planned as well. Not much is known about this portion of the improvements, but we'll figure out more about it when their master development plan comes out.
Employee Housing: The Lewiston Tribune reports that the resort wants to build twenty-five townhomes on Idaho Highway 55 for their employees. They are also working with the Payette National Forest to build housing units for one hundred employees on Goose Lake Road, which is next to Idaho Highway 55.
Other Improvements: The mountain will also see snowmaking upgrades and new on-mountain lodge facilities.
What do you think of Brundage's plans for the next ten years?
Image Credits: Brundage Mountain, KTVB