Grand Targhee Resort opens for the season today with some big changes. According to Teton Valley News, one such change will be the addition of paid parking next to Targhee Main Plaza in Lot 1. Part of Lot 1 will be designated for paid parking, which will cost $10 on weekdays and $20 on weekends. Other improvements will be "New state of the art mountain operations building is constructed, $6.4 million put into employee housing, and a new parking lot is built, increasing parking by 30%." Next season will see the addition of the Peaked Chairlift, which was previously only served by cat-skiing and uphill skiing. A map of their parking lot, including the paid parking section, is below.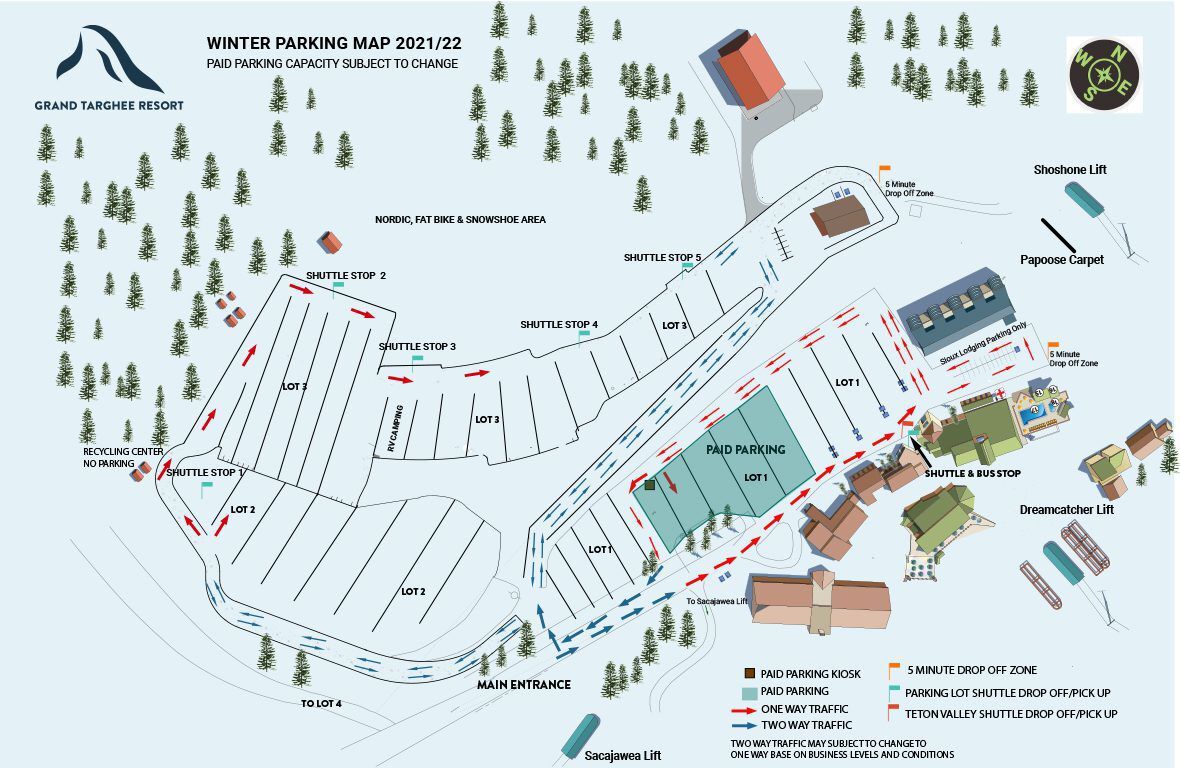 For years, Grand Targhee has been pushing forward on its master development plan but has faced pushback from environmentalists. According to East Idaho News, in the Grand Targhee project proposal that was released this week, one of the biggest updates is a proposed chondola to the top of Fred's Mountain. This lift would replace the Dreamcatcher lift from the base. Chondolas are a detachable lift that is a mix of a chairlift and a gondola. Such examples are Sunday River's Chondola, Arizona Snowbowl's Arizona Gondola, and Copper Mountains American Eagle. One of the other big plans for the resort is the South Bowl expansion, but two of the three lifts planned have been scrapped due to pushback. The full draft document proposal is planned to be released in April of 2022.
Other updates to their plans include:
Removing the proposed South Bowl East and South Bowl Connector lifts.
Reducing the proposed South Bowl Special Use Permit adjustment area from 600 acres to 266 acres.
Shortening the proposed Shoshone lift upgrade alignment.
Removing two proposed carpet lifts and associated ski terrain.
Removing the proposed cat skiing.
Adding a proposed ski patrol facility at the top of the proposed South Bowl lift.
Replacing the Dreamcatcher lift with a six pack chondola to service the proposed restaurant at the top of Fred's Mountain.
Clarifying various road and utility areas.
What do you think of Grand Targhee Resorts plans?
Image Credits: Grand Targhee Resort,East Idaho News