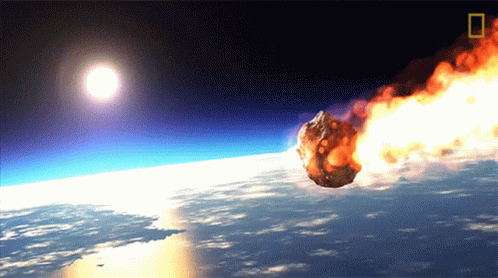 Ever seen a meteor falling towards the earth? I can confidently say that I haven't, but I'd probably shit my pants if I ever did.
There's something so terrifying to me that a giant space rock could just happen to make its way into our atmosphere and smash into the ground causing all kinds of destruction. Seems like a ticking time bomb…
Anyways, enough of the nightmare fuel. This meteor passed over a suburban neighborhood in Georgia and lit up the night sky. You can clearly tell this must have been quite the show even though the footage is in black and white.
Thank god for home security cameras, but it seems like they capture random events like this more often than they actually catch an intruder.