It seems like anybody can climb Mt. Everest these days. You just have to save enough money, have a decent amount of athletic ability, and hope that you don't get stuck in a never-ending line to reach the summit. If everything falls into place, you too can climb the world's tallest mountain.
The same cannot be said for flying a helicopter to the summit…
Didier Delsalle is the only person to ever land a helicopter on the summit of Mt. Everest. He completed the feat back in 2005 by landing a Eurocopter AS350 Squirrel at 29,030′ for over 3 minutes. Sounds insane, right? Well it was, and still is.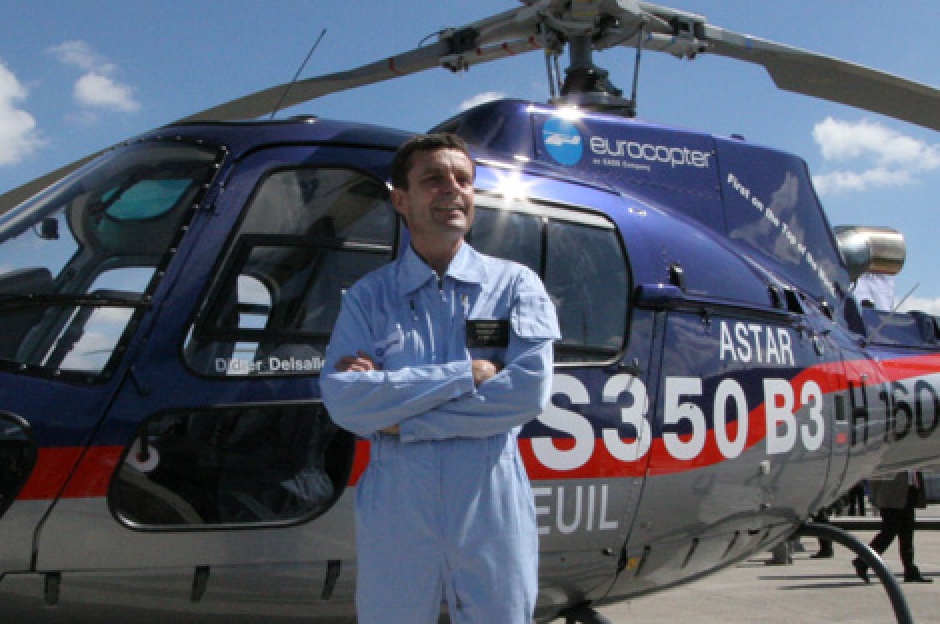 Delsalle departed from Lukla Airport (9,350′) on May 14th, 2005. He flew the helicopter nearly 20,000 vertical feet and described catching a serious updraft that lifted the helicopter with virtually no power needed.
Check out the legendary clip of Delsalle's absolutely bonkers accomplishment. To top it off, Delsalle completed the flight to the summit of Mt. Everest the following day to prove a point. What a legend.