Zion National Park superintendent Jeff Bradybaugh announced at the Springdale Town Council Meeting that the park set an all-time record for number of visitors in a month.
Bradybaugh said that 670,000 people visited Zion in June, far surpassing the previous record of 629,000 set in June of 2019. National Parks across the US are flooded with tourists as COVID-19 regulations and restrictions have gradually lifted throughout the year.
I've seen plenty of pictures and videos of the massive amount of people flooding the parks all summer and I feel… indifferent about it.
It's encouraging to see Americans getting outdoors and celebrating the gradual end of the worst pandemic we've experienced in 100 years. But, I've seen countless stories this summer of park guests littering, people acting irresponsibly, park employees abused for enforcing mask guidelines, people having to wait hours for shuttles, and a whole mess of other distasteful shit that is probably ruining the National Park experience for many.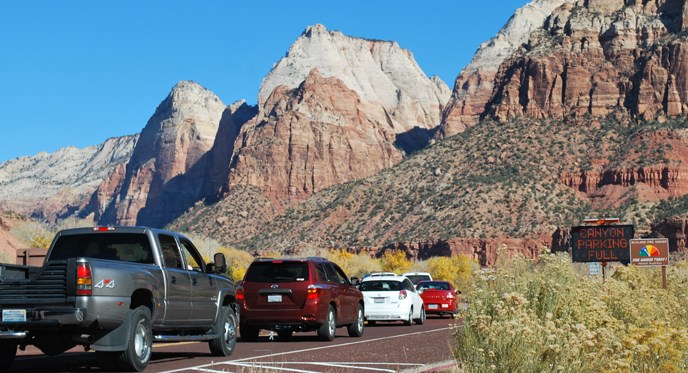 I'm sure the locals are spouting all kinds of localism views on social media that are hurtful towards those trying to enjoy a vacation, but there has to be some accountability for the masses that are wreaking havoc on our nation's most beautiful landscapes.
I'm hopeful that this dramatic influx of park guests is just a result of COVID regulations easing, and that park visitation numbers will flatten out in 2022.
The local businesses are probably loving the boom, but it seems like the parks need a break, or two.