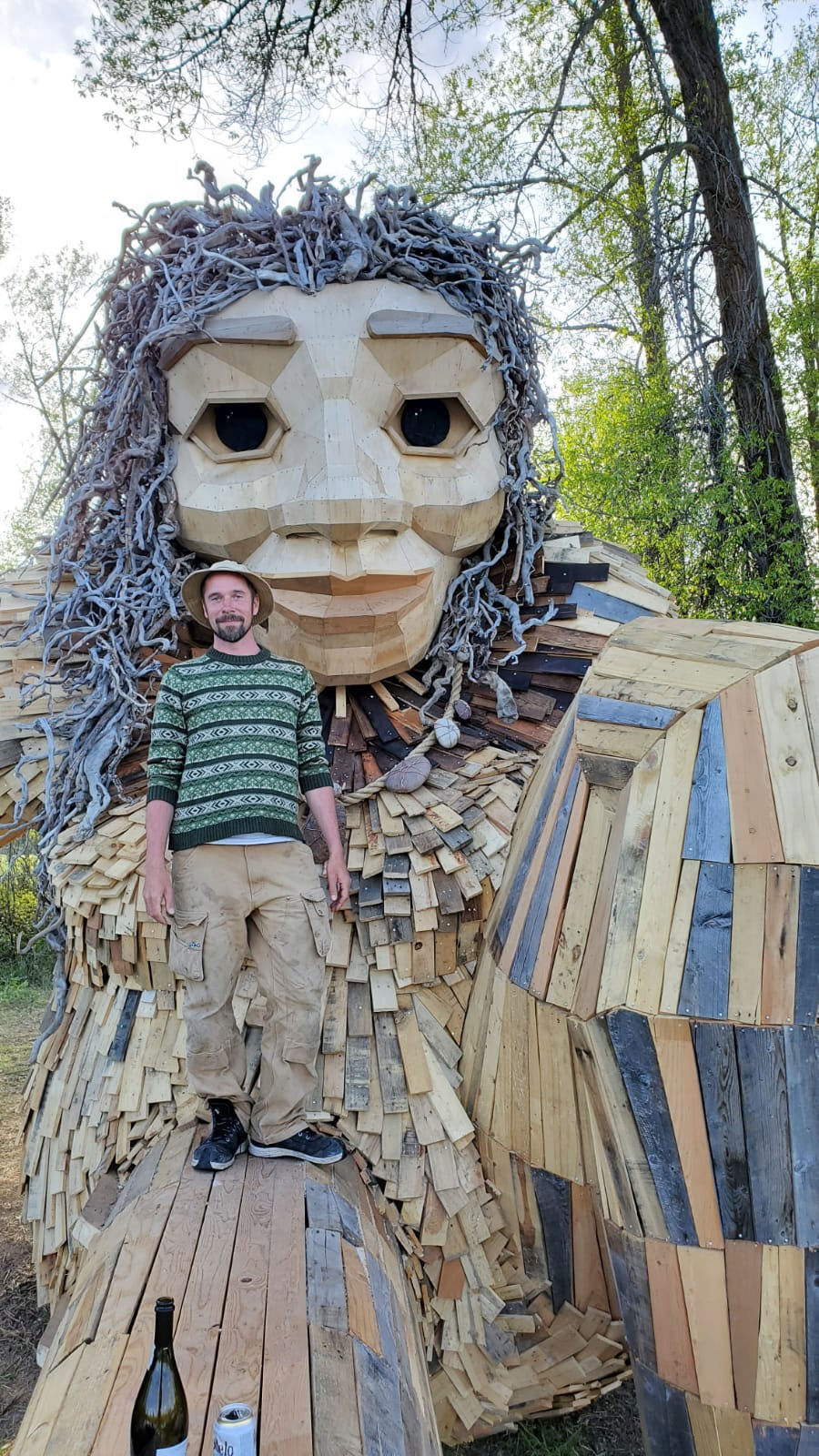 Thomas Dambo, a Danish artist, has built troll sculptures from recycled wood across the globe.
Perhaps his most famous sculpture in the US lies just outside of Breckenridge, CO, and the artist just installed a new sculpture in another ski town.
Mama Mimi was just installed in Rendezvous Park in Jackson Hole, and is open to the public. Visitors are encouraged to climb and explore the sculpture.
She is the 80th troll in Dambo's project.
I'd be lying if I didn't say that these sculptures freak me out a little bit. How do we know that they don't come to life when nobody is watching? I'm getting some real 'Night at The Museum' vibes her.
You can check out all of the troll installations from Thomas Dambo here.
Featured Image Courtesy: Buckrail