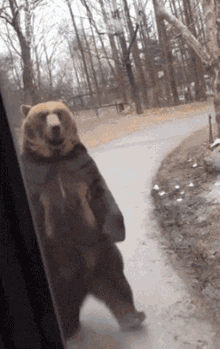 Hello, and welcome to Russia where bears chase innocent bystanders shopping for new Kia Souls! Be sure to keep your head on a swivel and avoid eating any honey before you step foot on this lot.
Warning that this video is a little worrisome in the end as the bear is clearly hit by a bus, and is not seen afterwards.
What is happening. pic.twitter.com/UvkrRwp3d8

— Josh (@JoshManMode) May 13, 2021
Hoping that the bear is okay and can be returned to its habitat.