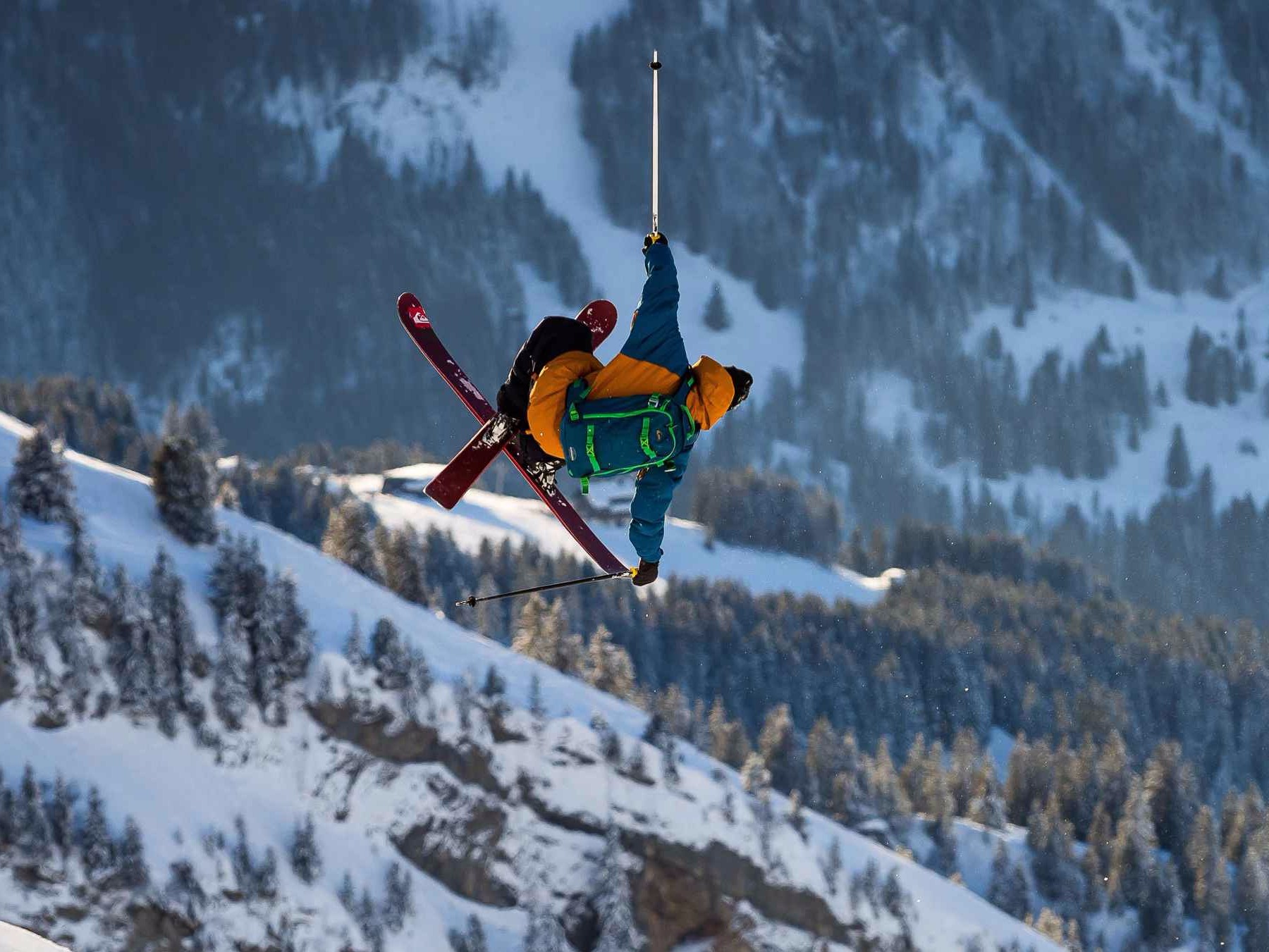 Candide Thovex
The debate on which freeskier is the 'Greatest Of All Time' can't be definitively ended because 'greatest' is a subjective term in itself, and that's exactly why it's fun to hash this out on the internet.
It seems like we stirred the pot over on Unofficial Networks' Facebook page last night when we asked the question to all of you.
Take a look at some of the best comments.
VOTE for who you think is the GOAT of freeskiing in the poll at the bottom of this post.
Kyle K: "McConkey was a legend and innovator who progressed the sport but I've never seen footy of anyone that charges as mean and clean as Candide does consistently. His riding demonstrates the threshold of physical potential one can achieve in pusuit of the sacred art of creative big mountain line choice. There are undoubtedly some incredible talents out there (known and unknown) but The Dude stacks competative freestyle and big mountain golds like childsplay, he's taken the door McConkey opened and performed an ode to the celebration of gnar. Best skier of all time (at least until someone else proves otherwise), our lord and savior Candide Thovex."
Josh W: "I've seen all of Candide's stuff. I can't believe he's a pro. I'm the best skier on the mountain."

Darren O: "Candide, McConkey, Sage, Hoji, and let's throw Plake and Scot Schmidt in there too. But DAMN i love watching Candide Thovex do his thing!"

Dan G: "Without Glenn and Scott no one would be doing this"

Grim H: "Best skiers in the world: 1. Candide's cameraman 2. Candide"
Cameron P: "THE TITANS (no particular order) Shane McConkey, Hoji, Candide, Seth Morrison, Tanner Hall, Glen Plake"
JT P: "Yes (Candide), from a snowboarder."

Shaun K: "Tanner Hall was until he broke both ankles and died."