"Steamboat Powdercats has sued a former employee, Stephen Bass, to shis book from hitting shelves. They say it has to do with safety. The publisher says it has to do with access to "fresh pow.""– Jason Blevins, Colorado Sun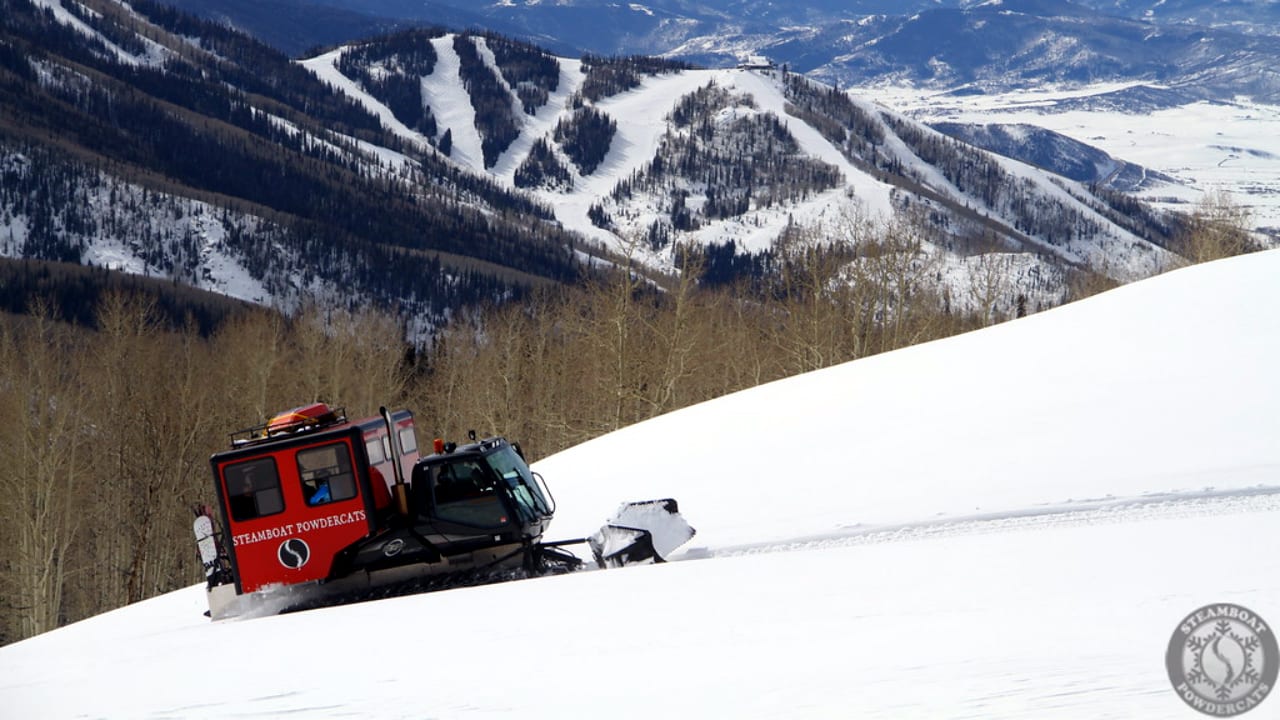 Steamboat Powdercats has operated on Buffalo Pass for almost 40 years, but easier access to backcountry equipment, and the use of snowmobiles, is hurting their business.
Stephen Bass was an employee at Steamboat Powdercats for two seasons and is publishing a backcountry guide book to make Buffalo Pass safer.
So why the lawsuit?
There's a lot to unpack in the article, but I've summarized some key points:
Steamboat Powdercats' Positions (Plaintiff):
Bass is using names for access roads, trails, and pickup points that were coined by Steamboat Powdercats. These names are their property.
The roads, trails, and areas are considered "trade secrets". The names are "economically valuable" to their operation as information for the area is generally hard to find.
"Using the names the company assigned to certain areas and runs could give skiers the impression that the zones are well-traveled." The company is worried this will give a false sense of safety, and could endanger lives.
Creating a guidebook to the area could decrease the need for guided ski trips, and negatively effect Steamboat Powdercats' revenue.
Stephen Bass' Positions (Defendant):
Believes that the book will, "help organize crowds and help move people around more safely."
Publishing a guidebook will increase safety, and avalanche awareness on Buffalo Pass.
Steamboat Powdercats' permit to operate in Routt National Forrest is not exclusive.
Publishing Steamboat Powdercats' names for specific areas could assist in a search-and-rescue situations. Bass argues that establishing commonly used names known by skiers, the National Forest Service, and Steamboat Powdercats could save lives.
The guidebook will help people access their public land. Again, Steamboat Powdercats' does not have exclusive access to Buffalo Pass or any part of Routt National Forrest.
I'm going to be very frank- I'm not educated on this situation enough to share my opinion. I've never been to Buffalo Pass, and I do not frequent the backcountry (something I'm working on changing).
So, I'll turn it over to you, the readers of Unofficial Networks. What are your thoughts on the lawsuit?
My only "fear" is that a precedent could be set that negatively effects the public's knowledge, and access of public lands. At the same time, I understand Steamboat Powdercats' desire to protect their business, and their product.
---
Unofficial Networks will continue to post updates on this story.