When I'm forced to participate in "ice-breaking activities" I always stick with the same '3 Fun Facts':
I'm a snow skier (I have to distinguish that in the Midwest due to everyone being a water skiing nut).
Playing video games is my favorite pastime (Sorry baseball).
I can't whistle (Don't ask me to try).
Now that you know those three things about me, you can imagine how stoked I get when a new skiing or snowboarding video game is released, and how annoyed I get when people ask, "How can you not whistle?!"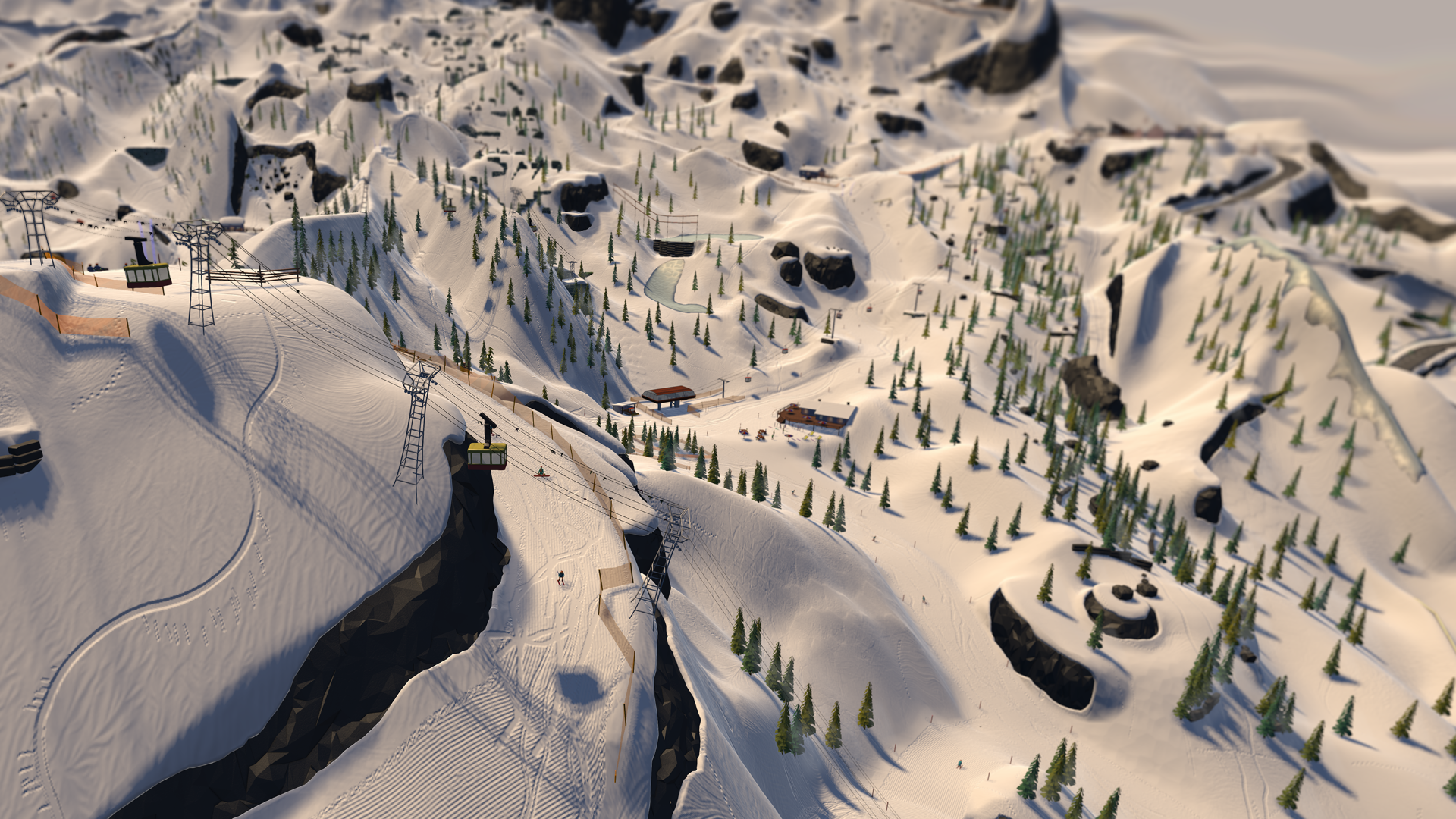 I stumbled across Grand Mountain Adventure a couple of weeks ago when I was scrolling through the App Store.
I was skeptical at first. Most app store skiing video games are cheesy, and don't provide anything remotely close to a simulated skiing experience. Grand Mountain Adventure puts forth a considerable effort to break that mold.
The game is vast, offering 7 unique open-world destinations scattered across the European continent. The individual ski areas are filled with dozens of challenges that increase in difficulty as you progress through the game. Challenges range from 'World Cup-esque' racing events, to freeride and freestyle challenges similar to those in Ubisoft's open-world adventure game Steep.
My favorite feature is the open-world map design. You can control your skier or snowboarder to any portion of the map that you desire. The game encourages you to explore new areas by marking new challenges and lifts that you've unlocked, but it's not required that you visit the new areas in any particular order.
Another immersive feature is riding chairlifts. Each ski area feels unique with their trail and lift layout. You always have the option to fast-travel to specific locations, but I enjoyed playing the game as if I was on the mountain myself.
I love that I can ride up a lift, open up the game's map, and pick my route based on what I'm in the mood for. Do I want to cruise down a groomer? Maybe hit some steeps? The game allows me to decide. It's the most accurate ski resort simulation that I've ever seen in a video game.
The gameplay is simply fun. While the developers recreated the 'real-world' feeling of ski areas, they gave the player abilities most likely above their own real-life skills. The game allows the player to experiment with a variety of tricks, flips, and grinds to make the most of their environment. I had way too much fun attempting to throw triple back-flips or 720 backside rodeos on every kicker that came my way.
Perhaps the most useful feature in Grand Mountain Adventure is the "rewind" button. It teleports your skier to a previous location like a cool jump, or a fun challenge. This creates an arcade experience for the player that allows for almost endless repetition, and laughs.
Grand Mountain Adventure feels like one of the best skiing video games I've ever played. Admittedly, it took some time to get used to the camera angle, and controls on my iPhone- but the game's created desire to explore has kept me hooked.
I'm planning on releasing a complete review once I've had more time with the game. For now, check it out yourself on iOS or Android. Grand Mountain Adventure is free to try, and only $5 if you elect to purchase the full game.