Let me start this post by saying I am completely biased on this review. I have admired James Niehues' work since I first remember reading his name on a trail map of Smugglers' Notch, VT, when I was just a kid. I wondered back then, as I do now, how does one encapsulate a mountain with such elegance like Niehues? I personally have no artistic ability, so the task seemed unfathomable. Turns out, pretty much everybody else in the world feels the same way about Niehues' work.
If the name James Niehues doesn't ring a bell immediately, all you have to do is look at one of his trail maps to know him. His hand-created trail maps can be found at ski resorts across the globe. His unique style is unmistakable. To this day, millions of skiers and snowboarders use Niehues' maps to navigate hundreds of resorts.
Now to the book. Wow, just wow. I know that I have an addiction to all things skiing (I mean I literally write for a ski blog), but I never knew until opening up The Man Behind The Maps *just* how god damn mesmerizing trail maps can be. The book contains over 200 trail map paintings from ski resorts across the world. After flipping through each page, I found myself wanting to do it all again. You simply can't take in each painting without looking at it multiple times. I love that the resort views are absent of trail map markers. It really allows you to appreciate the quality of the painting. Each trail seems so precisely crafted, it can be hard to believe that it wasn't computer generated.
Ever wondered how somebody draws and entire mountain? Well, you're in luck.The forward on Niehues' Process and Technique is downright awesome. His diligence during his process can't be matched. Niehues starts by taking aerial photos of the resort, then sketches the resort by pencil, and then paints in the details. I found myself enthralled by the attention to specifics that Niehues puts into each slope. It's art to the core.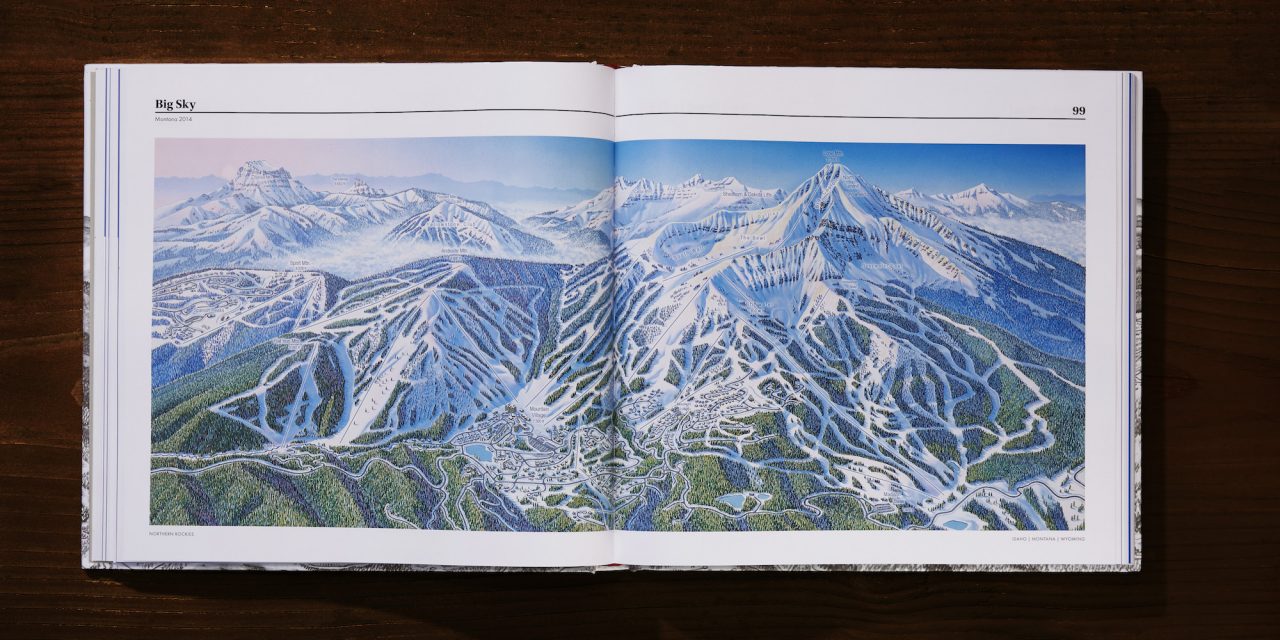 I am going to say JUST GO BUY IT. Seriously. I don't think there has been a more quintessential book published for the avid skier and snowboarder. This book will sit on your coffee table, on your book shelf, (but probably in your lap) for years. It honors Niehues' work in a medium that will last eternally. We should all thank James for his contributions to all of our skiing experiences!
Rating= 10/10 (duh)
Buy the book here.