The 20 Hottest Female Professional Snowboarders
complex.com brings us a look at their list of the 20 hottest female professional snowboards.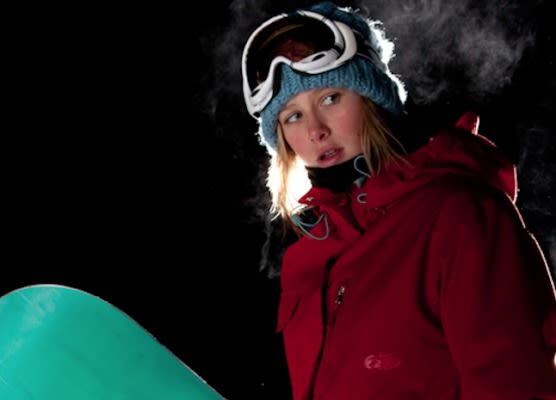 20. Ellery Hollingsworth
Sponsored by: Nike, Oakley, Gatorade and Nixon
Ellery Hollingsworth, who currently lives in Salt Lake City by way of Darien, Connecticut, is one of hottest young snowboarders on the planet. In 2009, she made history when she became the first female to land a 1080 on a quarterpipe.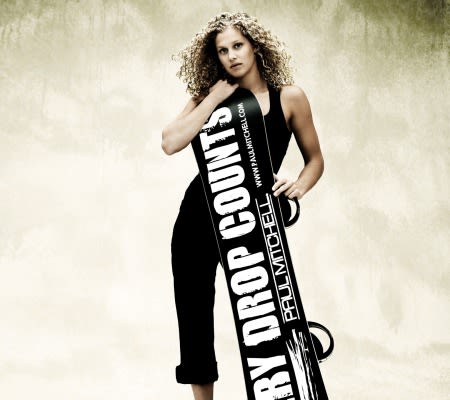 19. Lindsey Jacobellis
Sponsored by: US Snowboarding, Jones Soda, Sprint, Vita Coco and Jimmy Beans Wool
Danbury, Connecticut's Lindsey Jacobellis is one of the most decorated female riders on the planet. Whether it's at the X Games, the Grand Prix, the World Championships or any other event, this two-time Olympian always seems to wind up in the winner's circle.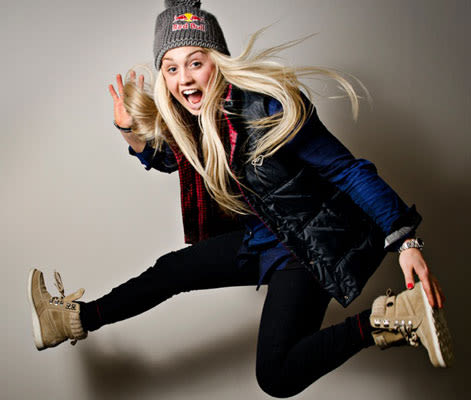 18. Aimee Fuller
Sponsored by: Roxy, Vans and TSA
Aimee Fuller is a 21-year-old British rider who oozes swag. Currently living in Ireland, Aimee is gearing up for the first ever Olympic slopestyle competition at the 2014 Olympics in Sochi.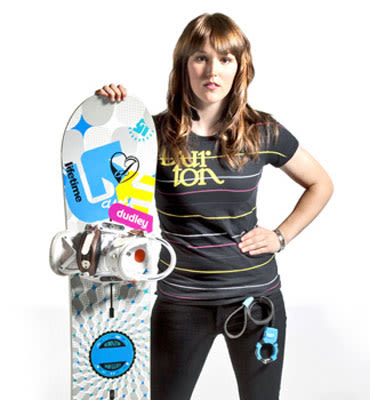 17. Spencer O'Brien
Sponsored by: Clast, Nixon, Nike and Rockstar Energy Drink
This 24-year-old Canadian rider is one of the most widely respected women on the slope course. Spencer is confidant on the rails and her lofty frontside 540 oozes style. Last season Nike picked her up as their first female head-to-toe snowboarder.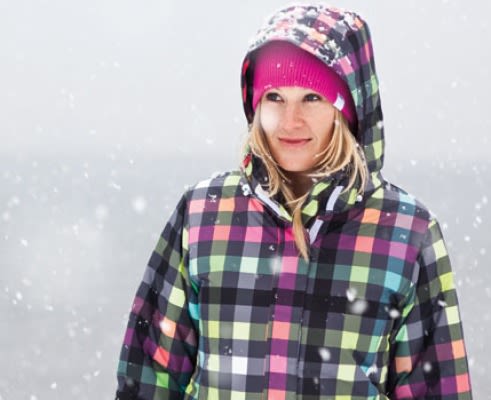 16. Lisa Wiik
Sponsored by: Roxy, DC, DaKine and Skullcandy
Lisa Wiik is one of Norway's sexiest female snowboarders. Over the last few years, she's competed in the Dew Tour, numerous X Games events, the U.S. Open, the Burton Open and at the 2010 Vancouver games, where she became the first Norwegian halfpipe rider to compete in the Olympics.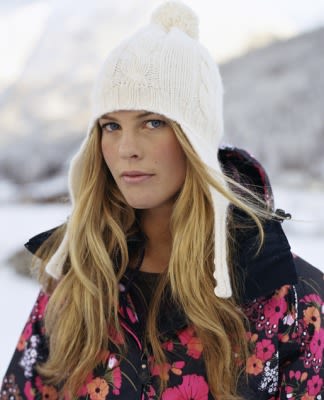 15. Torah Bright
Sponsored by: Roxy, Quicksilver and Boost Mobile
Torah Bright is a superpipe superstar. This stunning Aussie routinely dominates the event at any Winter X Games she participates in. And X Games aside, after a thrilling performance at the 2010 Vancouver Olympic Games, Torah took home a gold medal for her country.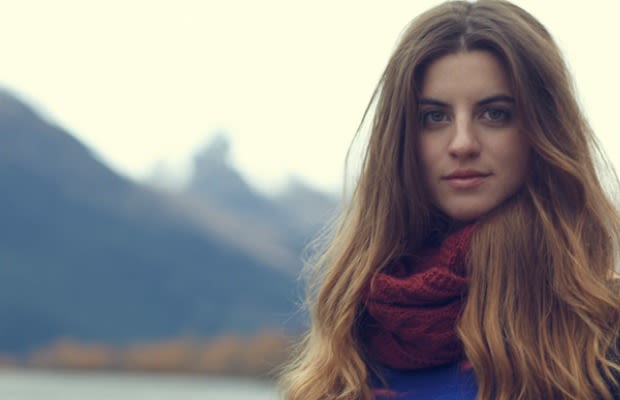 14. Cilka Sadar
Sponsored by: Burton
From superpipe to slopestyle, Cilka Sadar, an exotic Sloveignian beauty, is about as well-rounded as a snowboarder can get. Cementing her reputation as an incredible all-around rider, Cilka capped her 2011-12 season by winning her first TTR Overall Championship.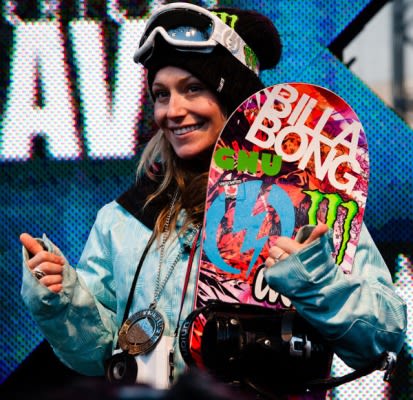 13. Jamie Anderson
Sponsored by: Monster Energy Drink, Billabong, Widsix and Sierra at Tahoe
Jamie Anderson is an adorable American slopestyle rider from Lake Tahoe, California. She's taken home medals in slopestyle at 6 out of the last 7 Winter X Games events, earning a gold last year in Aspen.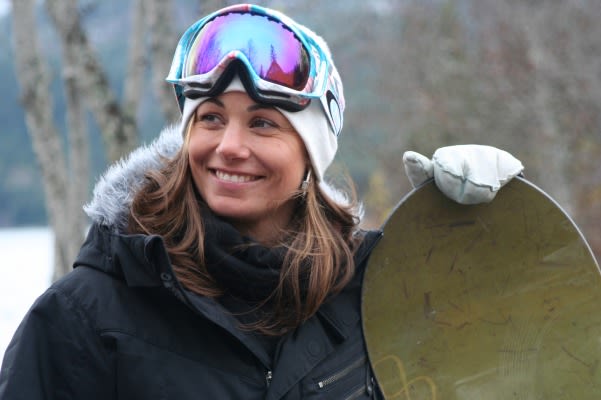 12. Maelle Ricker
Sponsored by: Gatorade, Nixon
Vancouver's Maelle Ricker took home a gold medal in her hometown at the 2010 Olympics. She took the podium after crushing the competition in snowboard cross, an event she routinely dominates at the X Games.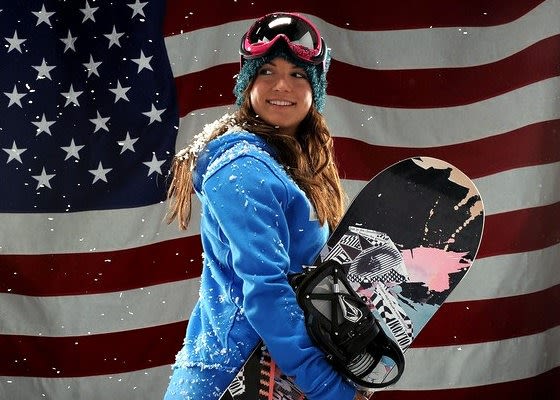 11. Elena Hight
Sponsored by: Volcom, Toyota, Rockstar Energy Drink, Nixon, Sprint, Northstar and US Snowboarding
Though she took some time off in 2011 after training for and competing in the 2010 Winter Olympic Games in Vancouver, Elena Hight had a wildly successful 2012. She took home a gold medal at the Grand Prix in Mammoth, two silver X Games medals—one in Aspen and the other in France—and then another gold medal at the U.S. Open in Stratton, Vermont. But her success should come as no surprise to the snowboarding world. Back in 2002, at just 13 years old, Elena became the first female to land a 900 in competition.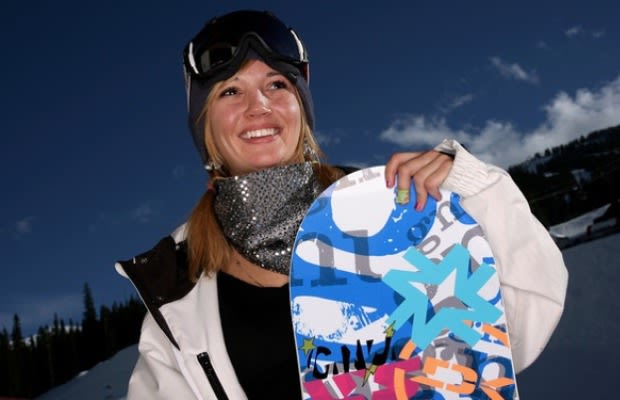 10. Kaitlyn Farrington
Sponsored by: GNU, Nikita, Smith Optics, Celsius and Vitamin Water
Idaho native Kaitlyn Farrington is a force to be reckoned with in the world of women's halfpipe. She won a gold medal at the inaugural European X Games event in 2010, and then followed that up with a silver medal at the 2011 Aspen Winter X Games.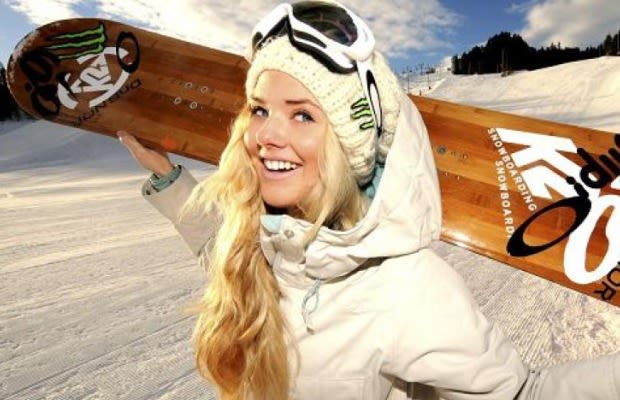 9. Silje Norendal
Sponsored by: K2, Nike, Oakley and Monster
This blonde-haired, blue-eyed Norwegian stunner grabbed a silver medal at the 2011 Winter X Europe event. At just 18 years old, she's currently in her last year of snowboarding school—yes, snowboarding school—in Norway.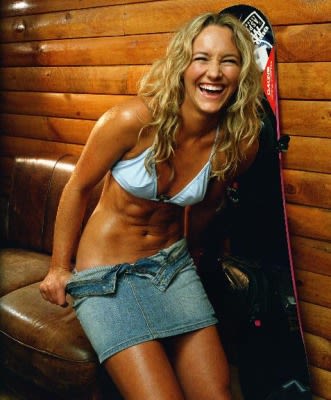 8. Gretchen Bleiler
Sponsored by: K2, Oakley, Aspen Snowmass, AT&T, Playtex Sport, Playmaker and Giro Helmets
Gretchen Bleiler, beautiful as she may be, is an absolute beast on the slopes. She's an X Games gold medalist, an Olympic silver medalist, a Dew Tour champion and in 2008, she won the ESPY for Woman's Action Sports Athlete of the Year. And on top of that, Gretchen helped create the first ever all-girls halfpipe competition, the Snow Angels Invitational.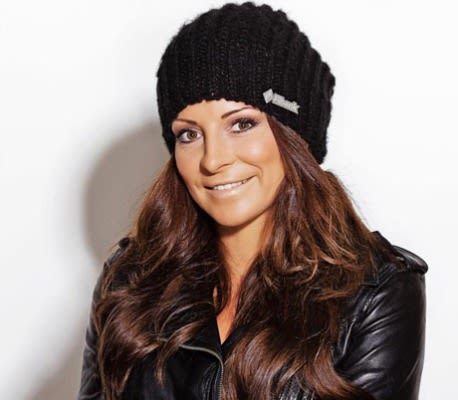 7. Aleksandra Jekova
Sponsored by: None
Aleksandra Zhekova is one of Bulgaria's most popular athletes. She represented her country at the 2010 Winter Olympics in both the snowboard cross and parallel giant slalom events. Also at that year's games, Zhekova proudly acted as Bulgaria's flag bearer during the opening ceremony.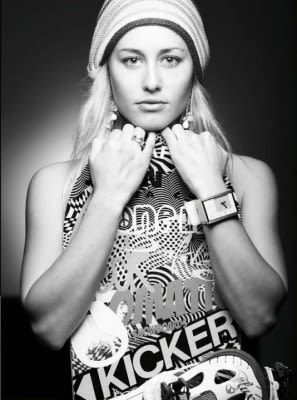 6. Chanelle Sladics
Sponsored by: Oakley, Nixon, Kicker Audio, Pure Organic, Neff Headwear and Capix
This petite 29-year-old California girl is an extreme triple threat. She's a professional snowboarder, but she's also a kick-ass skateboarder and surfer. Recently, Chanelle spearheaded and organized a Women's Empowerment Week in Fiji, which organized the most influential women in all of action sports.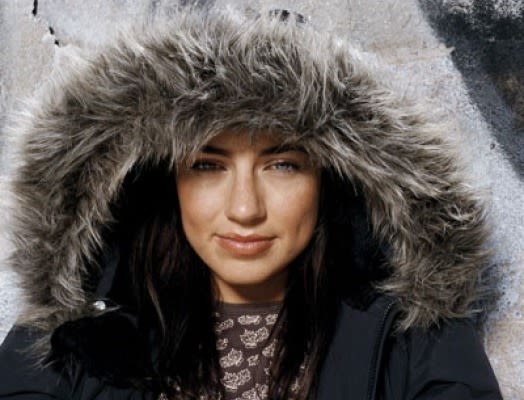 5. Leanne Pelosi
Sponsored by: DaKine, Monster Energy Drink, K2, Dragon Alliance and Thirty Two
Leanne Pelosi, an adorable Calgary girl, is one of the few ladies who's yet to medal at the X Games. That fact aside, she's still one of the most popular female riders in the country. Leanne's also responsible for founding the popular MGT all-girl snowboard camps, the next of which is coming up in April.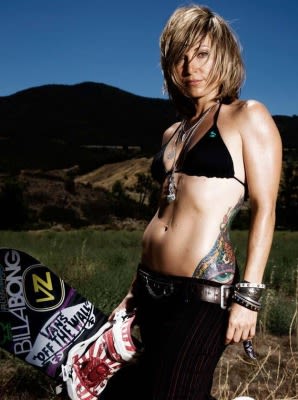 4. Tara Dakides
Sponsored by: Billabong, Vans, Sessions, KMC Wheels and O-Matic
This two-time X Games gold medalist is one of the most recognizable female shredders in the world. She's appeared on MTV Cribs, Late Show with David Letterman and has graced the cover of Sports Illustrated. And aside from being an amazing snowboarder, she's also a hell of a businesswoman. Tara's one of the co-owners of the popular O-Matic Snowboards.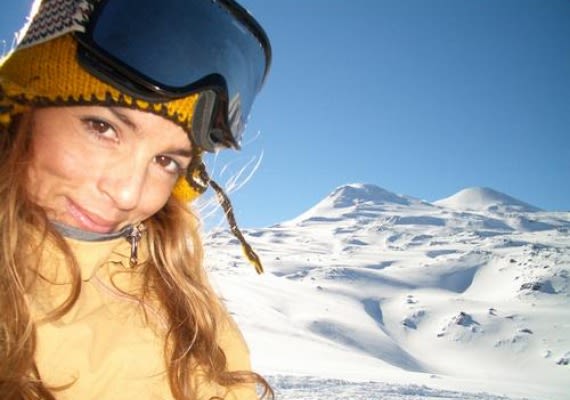 3. Victoria Jealouse
Sponsored by: Burton
This Canadian knockout is one of the most respected veteran female snowboarders in the world. Throughout her storied career, Victoria's spent nearly two decades as queen of the mountain.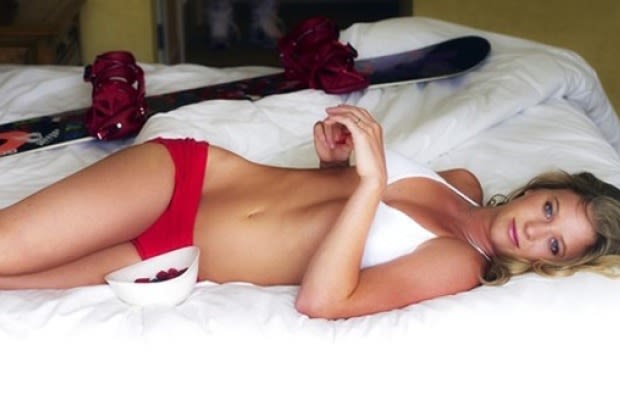 2. Hannah Teter
Sponsored by: Burton, U.S. Snowboarding, Anon, Gravis, Nixon and Mountain Dew
This super hot halfpipe expert isn't just an X Games medalist, she's also a two-time Olympian. Hannah represented the United States in 2006 in Turin, Italy, where she won a gold medal, then again in Vancouver in 2006, this time taking home the silver.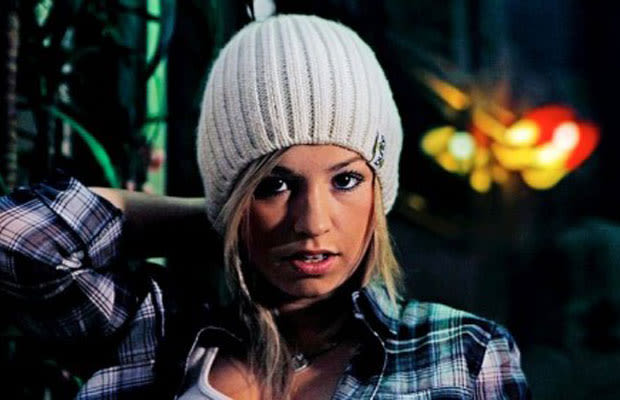 1. Linn Haug
Sponsored by: Burton, Anon, YEA.NICE, DNB, Lango Service
With the smile of an actress and the curves of a Playboy Playmate, Linn Huag is one of the sexiest snowboarders of all time. At just 23 years old, this Norwegian beauty has already racked up an impressive list of sponsors. She's been a member of the Norwegian National Team since 2006.
[Source: complex]