Yesterdays celebration of the life of Arne Backstrom was one special and inspirational event. The Backstrom's are an outstanding family. Loving and supportive people who deeply care for one another and their mountain community. Arne was no diffrent. He was one amazing guy and yesterdays celebration showed us once again what a loss the passing of Arne really is. Michelle Parker had this to say about Arne's memorial. "If there's one thing that I took away from arnes memorial it is inspiration to learn more, live better, and get after it!"
A group of friends and family of Arne headed up to the top of KT to enjoy the day and make some turns in memory of our buddy Arne.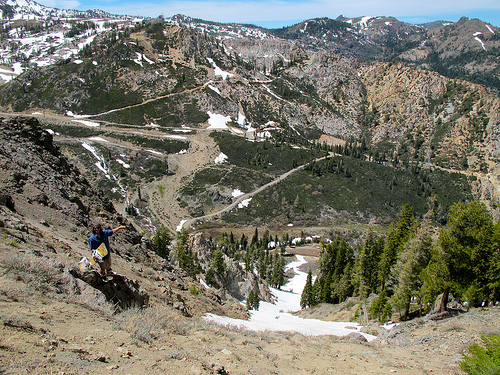 Once we got to the top there was a bit of discussion on what to ski. Ralph thought that Arne would like it if we skied Chute 75 (which was one of his personal favorites).
Ralph, "Yeah Guys, right here! Doesn't that look great!"
And it was….. Ralph making turns for his Bro. Yeah Arne!
Tom Day making it look as easy as Arne did.
We love and miss you Arne. May your spirit watch over us.