Have you ever thought to yourself,
"You know, I really like HEAD Skis, but I wish they would collaborate with a luxury sportscar manufacturer so I can *really* show people how rich I am." If you answered 'yes', well my friend, you're in luck.
The HEAD x Porsche collection is a series of luxury items that combines the two iconic brands.
The brands announced their collaboration with a very Euro ski-influenced video. Check it out below:
The collection includes two pairs of skis, a helmet with a built-in visor, two jackets, one pair of pants, and a pair of carbon fiber poles.
Take a look at some of the featured items below:
PORSCHE 7 SERIES PERFORMANCE SKI
Available Lengths: 156, 163, 170, 177
Description: "A high-performance, GS race-inspired ski that can hug a turn like a Porsche and turn on a dime at speed."
Price: $1,999
PORSCHE 8 SERIES PERFORMANCE SKI
Available Lengths: 163, 170, 177
Description: "Experts can step on the gas and carve with comfort with this handcraftred and high-performing all-mountain ski."
Price: $2,100
PORSCHE SKI JACKET MEN
Description: "The PORSCHE SKI JACKET MEN is part of the limited-edition collaboration collection by HEAD and Porsche, two brands committed to speed, performance and quality."
Price: $850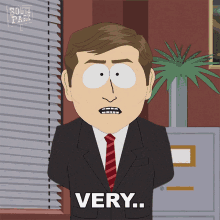 This collection is perfect for the American businessman/woman who is looking to show off their wealth every time they hit the slopes.
Ski bums will gawk and laugh as you strut by carrying your $2,000+ skis and zip up your $800 jacket emblazoned in Porsche trim.
That's okay, though.
If you can afford this collection then you have more money than you know what to do with, and the opinions of a bunch of broke park riders who got smashed on Four Locos and poorly-rolled joints the night before shouldn't concern you.
You're rich. You can do whatever the hell you want, and all of us will continue to pretend like we're not jealous of you.