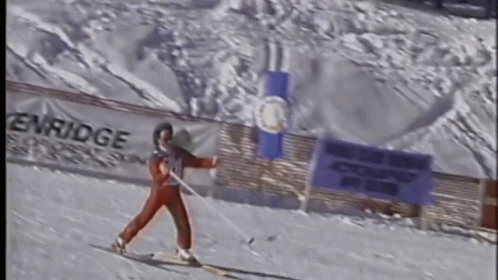 Oh, baby do we have a treat for you this morning.
The video below was shared with me by Jonathan C. from Wisconsin, and I just had to write a quick post about it. It's one of those weird videos that too good not to share, ya know?
The video shows side-by-side views of French ballet skier Fabrice Becker 30 years apart. The video on the left is Becker's Gold Medal-winning routine from the 1992 Winter Olympics, and the video on the right was filmed just earlier this year.
Becker's still got it 30 years later!
Ski ballet is undeniably weird, but I love it. It's the only rhythmic/dancing sport that I actually enjoy watching. Sure, it's a little theatrical, but the flips, spins, and aerial moves are so damn cool.
I'd like to start an informal petition to bring ski ballet back. You can't tell me it wouldn't be cool to see modern skiers performing to hip-hop and EDM tracks. Now, I'm not saying it should be an Olympic sport, but it could be a really fun event for local mountains to put on for the community.
Just think on that, and hit me up if you need some ideas. This dumb skier's brain could really get the ball moving on a booze-filled ski ballet competition/party. 😉