"No other adventure sport associated with speed and the potential to crash into trees would have people drinking while doing it. You wouldn't go rock climbing drunk, would you? Why is drinking while skiing a socially acceptable thing to do?" –Wilderness Medical Training Director Barry Roberts
Interesting data emerging from a study on the connection between British skiers drinking habits and injuries reports. INews reports more than 1,000 Brits a day get injured on skiing holidays after hitting the booze. Additionally, the research found that 5.3 million skiers say they drink on the slopes, having on average about 6 drinks but there is also almost one million people that admit to having 10 drinks.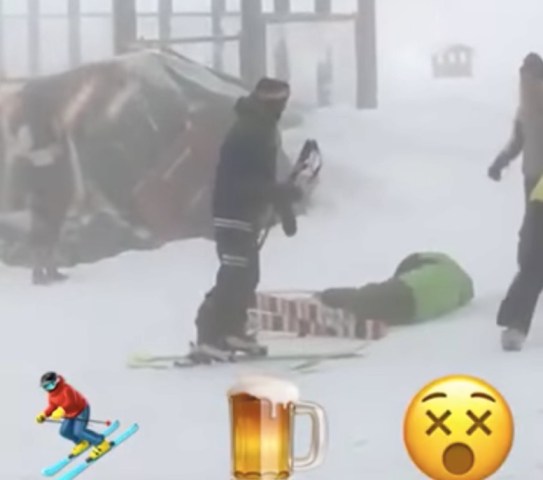 Researchers found that skiers are 43% more likely to be involved in a crash after drinking. In the past 5 years alone, 3.8 million people reported injuries while skiing that were a direct result of drinking.  A third of people polled believed alcohol gave them more confidence on the slopes and made them a better skier but even drinking alcoholic three units (equivalent to a large glass of wine) skiers' decision-making process was impaired.
"Drinking doesn't exactly improve judgement or technical capability though. If you're over the limit to drive a car, you probably shouldn't be going down any ski slopes. Going down a mountain pissed is a completely stupid idea.
You'll see drinkers get kicked out as the bars close up, and then ski off rather than take a gondola or another way back down. We certainly know that especially on the sunnier days, where people have extra long lunches, quite a few people will be over the drink-drive limit.
I remember a client telling me about their child being injured by a drunk skier crashing into them. An adult might notice a drunk adult, but a child may not… but either way, usually a drunk skier will hit you from behind, so it's a total surprise." –Wilderness Medical Training Director Barry Roberts
We aren't a bunch of teetotalers but we also believe that skiing should always be done responsibly. Hurtling down double black diamonds after guzzling a few double Johnnie Walker Blacks is a bad look. Leave the boozing for the base and don't even think about getting on the road if you're buzzing. Be safe, have fun, be responsible.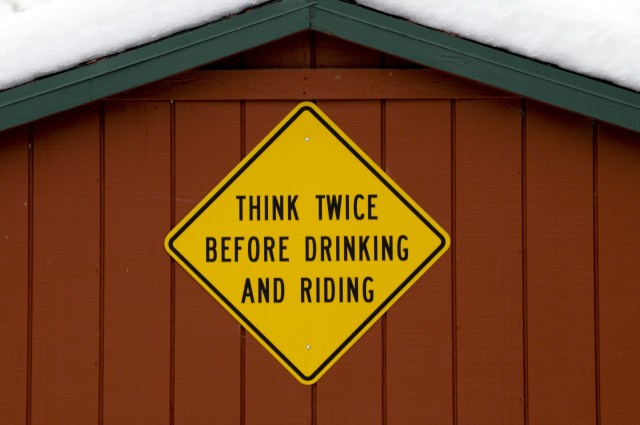 images from needpix.com & youtube