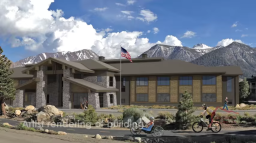 "Climb the mountains and get their good tidings. Nature's peace will flow into you as sunshine flows into trees. The winds will blow their own freshness into you, and the storms their energy, while cares will drop away from you like the leaves of Autumn."– John Muir
While traveling through the mountains surrounding what is now Yosemite National Park, John Muir found profound peace. That peace of which he spoke contains the same spirit that executive director of Disabled Sports Eastern Sierra, Kathy Copeland hopes to foster within and beyond the walls of the biggest Wounded Warrior Center in the country reports Fox News Insider.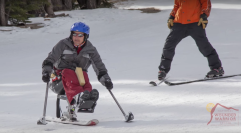 From cases of PTSD and other debilitating psychological damages to an assortment of physical wounds, the new center will offer expansive treatment services for its patients. Mental health support, physical rehabilitation, and a onsite campus are just a few of the treatment pillars that will be included in the new 28,000 square foot facility.
All of which, will be free of federal funding!
The project is being spearheaded by the non-profit group Disabled Sports Eastern Sierra, who have offered support for veterans since 2007 but according to the center's website, "it's time to do more!"
In an interview with Fox News Insider, Copeland expressed confidence in the project's mission saying, "We know that we can work our magic here, and the mountains are healing, the community is warm and welcoming," to which she added, "We know we change lives, we make a difference."
The project's finishing date has yet to be announced.
Currently, the website indicates that the center must raise 23 million to completely finish construction as well as sustain the operation for 20 years. So far, Disabled Sports Eastern Sierra has raised 10% of that total and they need your help to reach their 23 million dollar goal.
Donate Here: Wounded Warrior Center | Mammoth, California
"I have been up to Mammoth and watched Kathy Copeland and her incredible team rsthand. The work they do for our wounded, ill and injured Marines is amazing, and gives recovering Marines and sailors self-esteem and self-condence like few things I have seen." – Col. Willard A. Buhl, USMC
Project Info
Adjacent to the Cerro Coso Community College Campus
100% Accessible Facility
27,000 square feet Living Space
27,500  square feet Underground Parking
Culinary Demonstration Kitchen
Property Manager's Living Quarters
Exercise and Therapy Facilities
Conference Room
Laundry Facilities
Drug, Alcohol, and Weapons Free
Easy access to local trails, bus stops, restaurants, movies, library, shopping and MORE!
32 rooms, each with their own bathroom
Environmentally-friendly
Disabled Sports Eastern Sierra is a volunteer-based nonprofit dedicated to changing the lives of children and adults with disabilities and their families by: offering year-round outdoor sports and activities, creating inspiring challenges, providing expert instruction and adaptive equipment, rallying the community to comfortably accommodate people with disabilities. We believe the freedom and exhilaration of outdoor challenges changes lives. No one should be left behind simply because of a disability!