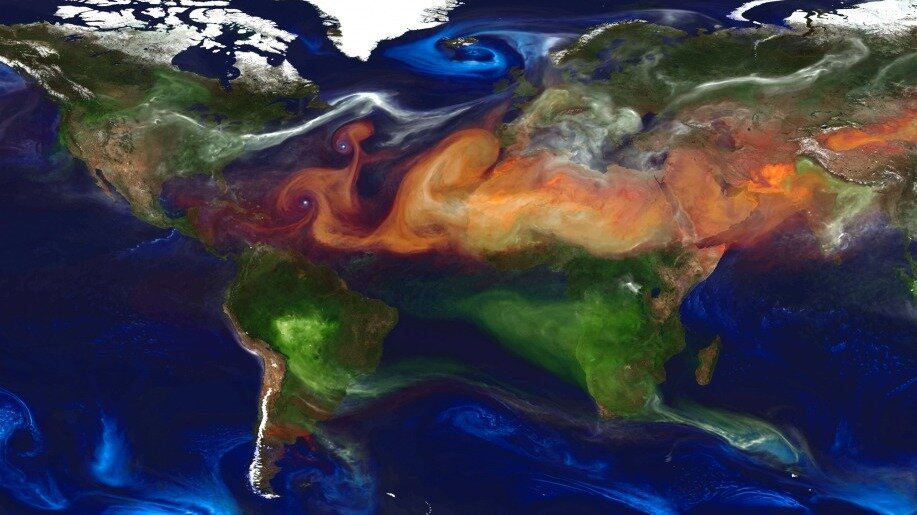 NPR is reporting that pollution from China and India could be behind the massive snowfalls that buried New England this winter.  
Many scientists think that climate change might be one cause of this year's "snowpocalypse" in Boston and bitter cold snaps in New York and Washington.

But physicists at NASA's Jet Propulsion Laboratory have been looking into another culprit: air pollution in China and India.

"Over the past 30 years or so, man-made emission centers have shifted from traditional industrialized countries to fast, developing countries in Asia," physicistJonathan Jiang writes in an email.

Large swaths of emissions from burning coal pulse from China and Southeast Asia in white. Sometimes the particles blow east and mix with storms above the Pacific Ocean. These storms can have a big effect on winter weather in the U.S., Jiang says.
Extra pollution in the atmosphere produces larger and heavier clouds with more precipitation. This results in bigger and less predictable snowfalls.
Read more at NPR