December 25th, 2011 by
Colin Farrell
The presents are unwrapped, you are stuffed with turkey, the fire is lit… one last thing to do… Get cozy on the couch and dial in one last Christmas special while the gettin' is good. As I've said before, 'tis the season to spread some holiday cheer and here I have for you three special Santa edits as an offering to do just that.
The Skinny: Slick titles/animation but perhaps a bit much for a mini Santa edit. Santa "spreads" some holiday cheer in a very refreshing way. Even if half of this was staged…props. I would laugh my ___-off whole-heartedly if I happened to catch this go down live. What am I talking about? Watch it, you'll see.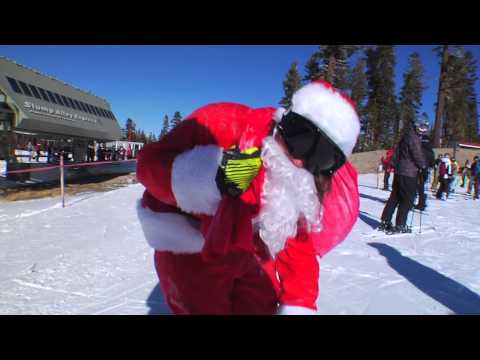 The Skinny: Bit of a shameless product plug in the beginning (hey that's the name of the biz, that's how it goes). After that… props to Danny Kass for hitting the slopes and dishing some holiday cheer and schwag. Action starts at 2:33 and it's worth the wait – kickin' beats. Great work on the edit by Adam Lovejoy (first piece I've seen from him in a lil bit).
ARcast Early Season Edit: Mad Santa
The Skinny: The final installment of Aramada Skis ARcast early season web edits. Solid job by the crew on the polished filming and editing. The whole Mad Santa schtick escapes me a bit on this one (I assume it's a spin off of the movie "Bad Santa?") but the riding is loaded w/ style. The whole riding w/ jackets a-gape escapes me a bit too… dang-it, my years are starting to show.
PEACE, LOVE & JOY to you and yours this Holiday Season. MERRY CHRISTMAS!!!!!!!