YouTube channel SteepSteep has taken the world by storm over the last few years.
His content started solely around the video game Steep, but has since evolved into real-life skiing, mountain biking, and other action sports video games. In short, the dude is absolutely hilarious, and I've been enjoying his videos for years.
SteepSteep's status in the ski world is constantly growing.
He's clearly made a partnership with Red Bull as he was tasked with filming Jesper Tjader's world-record rail slide last spring. That video is absolutely insane. You need to watch it if you haven't already. Click here.
I was also pleasantly surprised to see/hear SteepSteep providing live commentary at Gilson's Summer Snow Day in Philadelphia back in August. I attended the event, and was admittedly a little bit star-struck… Is that weird?
I had to opportunity to speak with him and I just completely froze up…😂
Anyways, it's evident that SteepSteep has made a deal with Gilson that includes his very own pro model ski. Pretty sweet, right?
I don't think I've ever heard of a YouTuber getting big enough to warrant their own pro model ski or board.
There are only 50 pairs being made, and I'm half-tempted to buy one. What can I say? I'm a big fan of the guy.
Check out SteepSteep's reaction to getting his pro model ski in the video below. Keep reading afterwards for details and specs of the ski: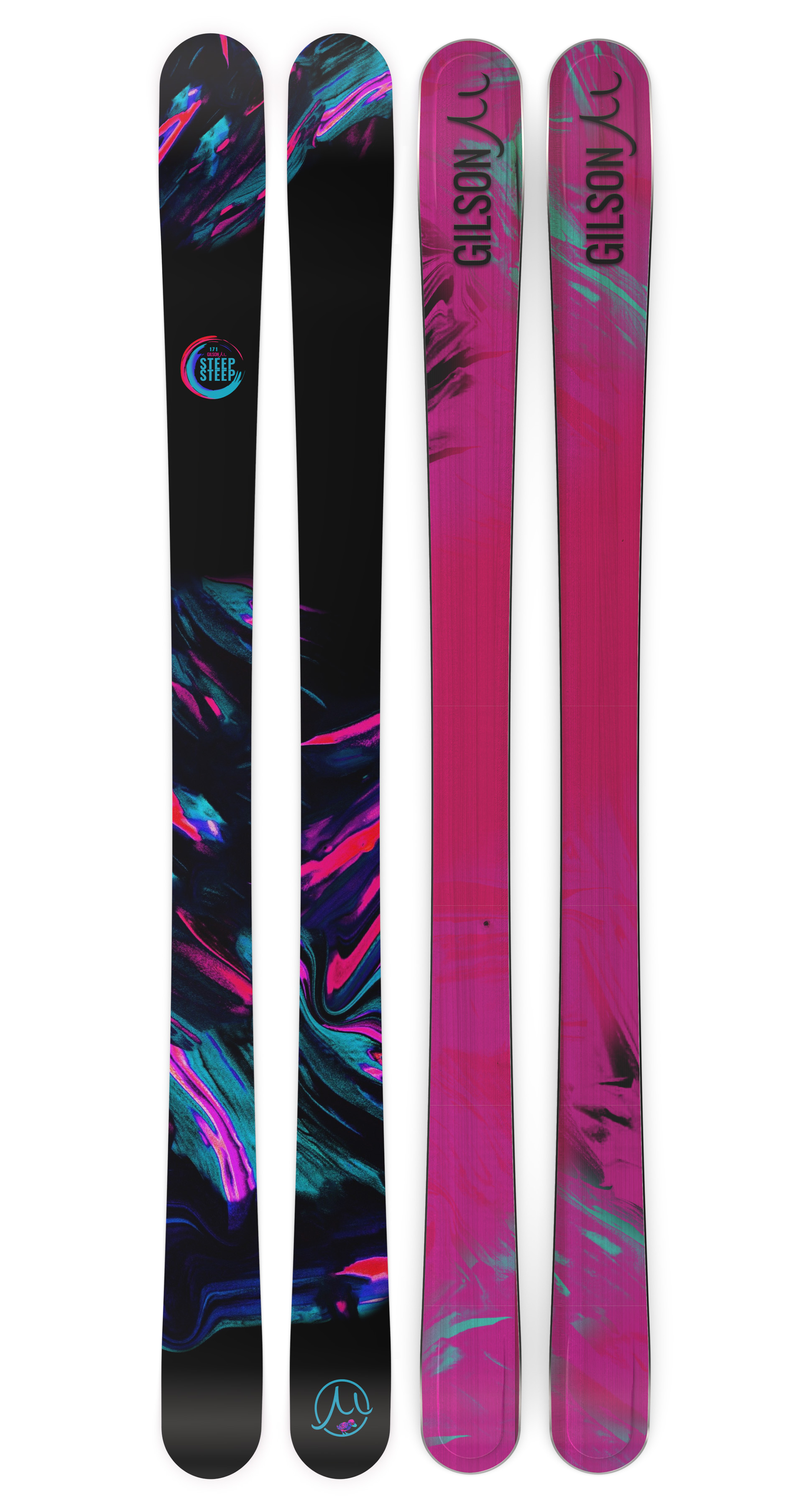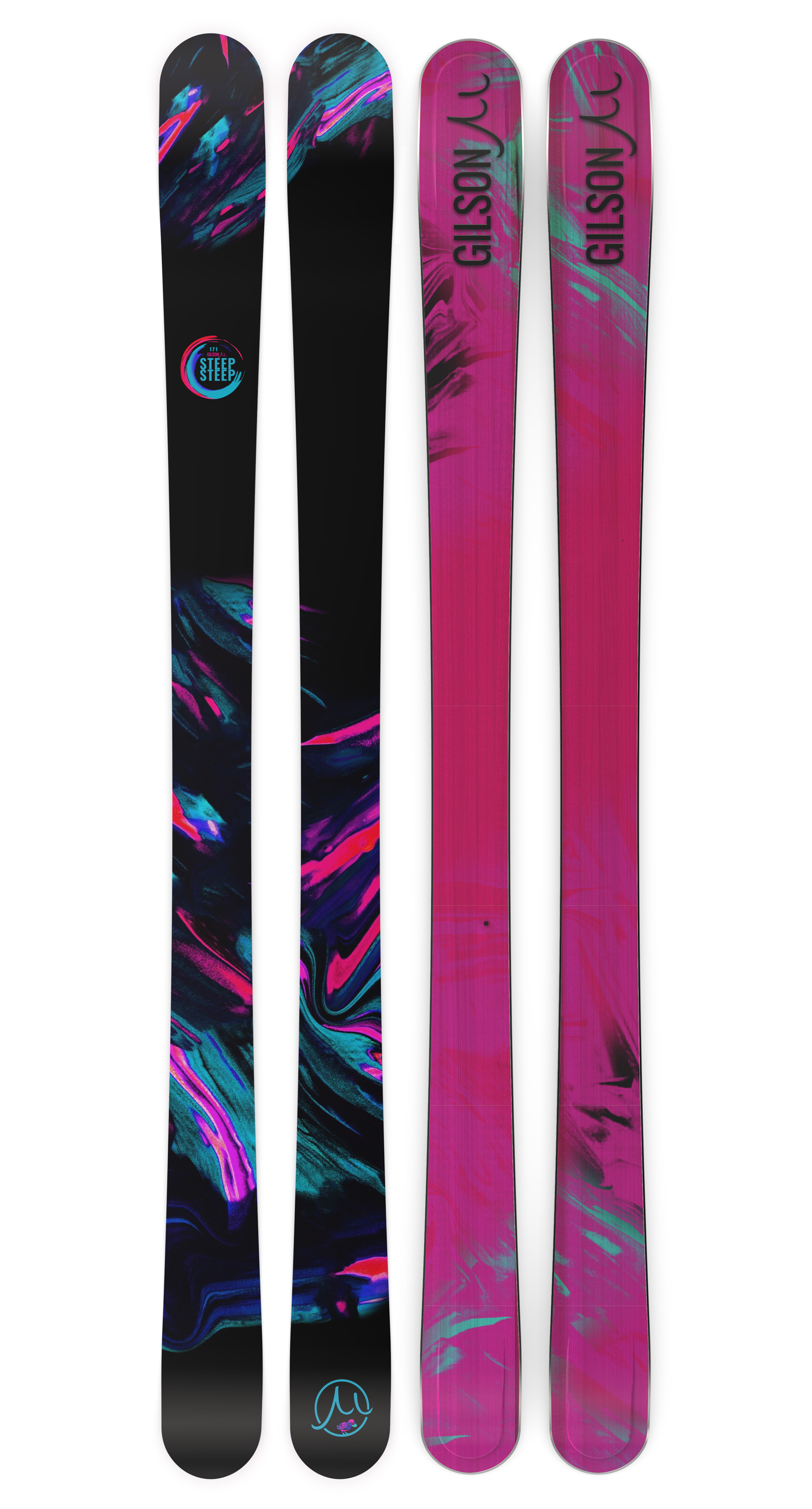 Lightweight and Durable Park Ski
The Gilson Park Ski delivers lightweight performance with long lasting durability. Designed to minimize swing weight, our park ski allows for fast footed swaps on rails and fully tweaked grabs. The camber underfoot brings explosive pop to your takeoffs, and the early rise tips deliver controlled nose butters and high-energy nollies.
Our high-strength edge is formed from heavy duty steel and adhered with 19 oz triaxial fiberglass under perfectly uniform pressure, reducing blow outs and maximizing the life of the ski.
We know all park skis take a lot of abuse, and the most demanding skiers can go through multiple pairs per season– we don't like that for you, your wallet or for our planet. Instead of designing a cheaper ski that is bound to be destroyed, we created our park ski to let you do the destroying. With your sweet moves. again and again. For years to come.
Hand Made in America by Gilson to ensure consistent quality and jaw-dropping performance.
STEEPSTEEP
steepsteep Pro Model Fusions
We are incredibly stoked to drop this Limited Release of 50 pairs of steepsteep skis. In collaboration with steepsteep, we built his signature ski on our award-winning 96mm freestyle skis. With crisp, vivid colors, these skis are one of our favorites we've ever built.
Winner of Newschoolers Best of Test two years in a row, this ski absolutely dominates in the park while turning the entire mountain into your playground. Built to play everywhere, this ski delivers incredibly playful and surfy agility paired with aggressive carving and a snappy response.
Experience a new pair of skis from one of the world's fastest growing ski makers, and see why we've received 4.9 of 5 stars on over 500 Reviews online. Every ski we build is proudly 100% made in 🇺🇸