The Utah Avalanche Center and Alta Ski Area are warning skiers of backcountry avalanche conditions at closed ski areas in Utah.
Alta closed last weekend, but is still open to uphill/backcountry skiers looking to earn their turns. Ski patrol is not working to mitigate avalanches.
At least two wet avalanches were triggered at Alta yesterday by skiers. Alta is encouraging all guests to treat the mountain as the backcountry. That means carrying proper gear- beacon, probe, and shovel.
Please stay safe out there, friends.
Check out the two avalanche reports from The Utah Avalanche Center below: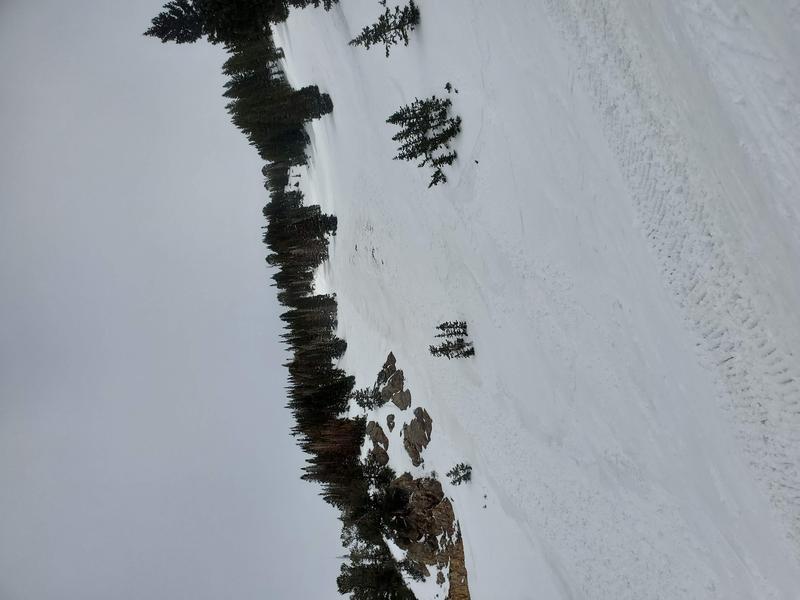 FULL REPORT FROM UTAH AVALANCHE CENTER HERE
"Most of the second half of the High T slid, wet loose. There were probably 5 or 6 wet slides that ran 400-500 feet. Either they ran naturally or maybe someone (like the West Rustler victim) was skiing the High T and caused them all to run. Bed surface was brown which maybe indicates a dust element to the bed.
Stark and noticeable greenhousing today. Around 3:30 PM the air temp was supposed to be 30* ish, but it felt like 55. The snow is very wet, even at the highest elevations.
Skinning on a NW slope, it was evident that the snow was not well-bonded to the ice/dust surface underneath. Slides only looked to be new snow, so maybe 4-5″ deep."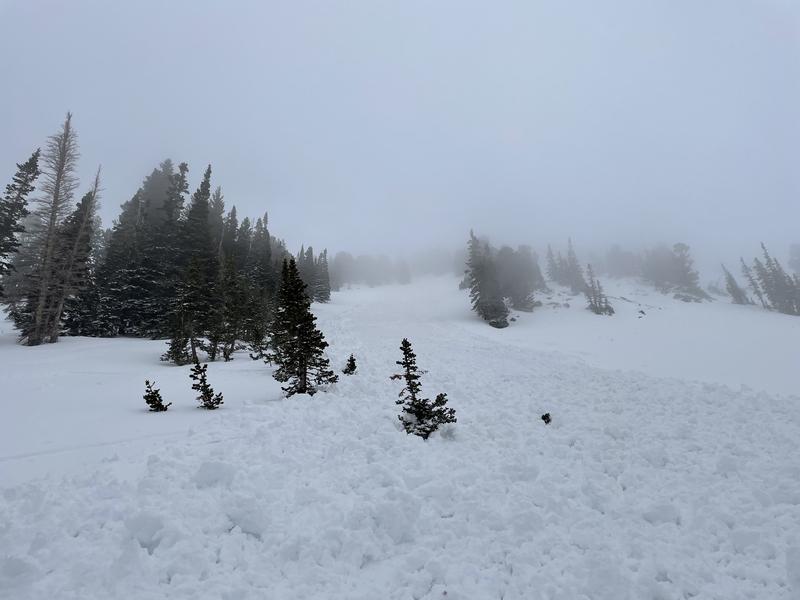 FULL REPORT FROM UTAH AVALANCHE CENTER HERE
"Hadn't seen any signs of instability and the new snow seemed decently bonded on the skin up, so decided to ski something steep-ish. Made two ski cuts at the top and nothing moved.
Half way down the run the snow had other ideas and a point release propagated into a 50′ wide slow moving slide that entrained all of the new snow. Tried to ski out of it, but lost both skis. Went for a ride for a couple hundred vert, but was able to stay on top sliding on my butt/back.
Was wearing and ready to deploy an airbag, but didn't need to. The slide spread out and came to a gentle stop as the terrain flattened. I came away unharmed. A nearby group of three that witnessed the slide called over to make sure I was ok and no one else was involved, then kindly helped my fetch my skis, which fortunately ran downhill rather than getting buried.
I alerted Alta staff and a few skiers starting their tour at the bottom. There was at least one other similar slide nearby by the time I got to the bottom."
Photos/Reports Credit: Utah Avalanche Center