Have you ever realized how much thought and planning goes into skiing nowadays? We have to decide on gear, check out the snow/trail report, and we usually end up worrying about a bunch of other meaningless shit.
Remember when guys, and gals, in the 1950s showed-up with wool sweaters, leather boots, and 8′ long wooden planks? Times were simpler…
Here are 10 questions you probably ask yourself prior to that first run of the day.
Which lens should I wear? Reflective or transparent?
Bro, we all know you are going to rock the reflective lenses unless it's so socked in that you can't see your skis in front of you. Hell, you'll probably still wear them!
Are my skis wide enough?
No.
Are my skis too wide?
Yes. 
Should I rock the matching jacket + bib combo or no?
Yes, we see you dripping head-to-toe in Helly Hansen swag. Yes, we are judging you, and yes, we are also jealous.
Is today GoPro-worthy?
Maybe this will help you answer this question- Are there 5 million shaky, out-of-focus GoPro videos of people skiing groomers uploaded to Youtube everyday? Just get that footy and have fun.
What if I can't remember how to ski?
We've all had this moment. It usually happens on the first run of the season. You'll never experience panic quite like it.
I wonder if it snowed more at the summit?
Dude, it said it only snowed 2″ on the resort's website…bummer. But it DEFINITELY snowed at least 6″+ at the top! I prayed for it all last night!
Did I remember my boots?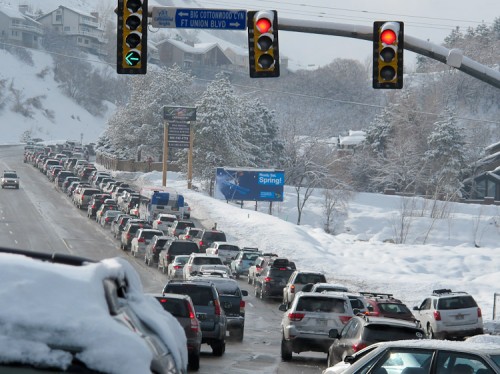 Too late now. You're already piled up bumper-to-bumper on the access road. Better hope past-you didn't pull a bonehead move.
Why does everybody else in this lift line have cooler top-sheets than me?
"Dude those skis are sick!" (Every guy who sees a cool top-sheet but doesn't know anything about the skis performance.)
Why don't I do this every day?
That's a good question. You should do this every day.