When Pink Floyd's Dark Side Of The Moon was first played alongside The Wizard of Oz, people couldn't believe their bloodshot eyes.
Related: The Top 5 Ski Songs of All Time
The iconic album, which includes songs like Breathe, The Great Gig In The Sky, and Time all worked perfectly with the 1939 film produced by Metro-Goldwyn-Mayer. Was it coincidence? Did Pink Floyd intentionally match time signatures? Or was there something more sinister behind the film's unofficial soundtrack?
"I consider these discoveries to be my higher calling" – Anoymous Ski Bum
And while those questions remain largely unanswered, one ski bum is looking for his own set of answers after discovering that some his favorite ski films sync up perfectly with a variety of rock albums from the 60's, 70's, 80's, and 90's.
*The ski bum in question has requested to remain anonymous due to mounting pressure from the ski industry to recant his discoveries as coincidence…
5 Ski Movies That Sync Perfectly With Rock Albums
1) The Blizzard Of Aahhhs (Greg Stump) – Starland Vocal Band: Self Titled Album
Begin the album at :02 into the movie. Press play just prior to Stump saying, "when I was a runny nosed kid I would never miss the chance to watch one of Dick Barrymore's ski movies at the local ski shop."
Unofficial Highlight: SVB's breaks into falsetto during Afternoon Delight while Glen Plake sends the 60 footer into oblivion.
2) The Hit List (Matchstick) – Hanson: Middle of Nowhere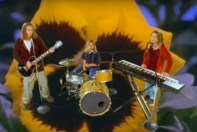 While the Hit List has arguably one of the best ski flick soundtracks ever, it's no contest when synced with the 90's classic– Middle of Nowhere by the legendary boy band, Hanson.
Unofficial Highlight: MmmBop during the Whistler booter segment.
3) Few Words (Quicksilver) – Jefferson Airplane: Surrealistic Pillow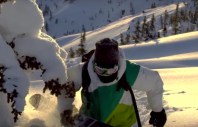 This one might just one-up Dark Side Of the Rainbow when it comes to pure psychedelic power. The force of Candide's effortless skiing matches up perfectly with Grace Slick's driving lyrics on Somebody To Love.
Unofficial Highlight: White Rabbit starts perfectly as Candide morphs from park to big mountain after his spinal injury.
4) The Last Of The Ski Bums (Dick Barrymore) – Funkadelic: Maggot Brain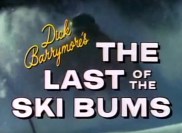 Good god. Could there be a more appropriate ski intro track than Funkadelic's exploratory title track, "Maggot Brain?" Just make sure to mute the movie and turn on the album simultaneously when the movie title appears during the opening credits.
Unofficial Pick: Maggot Brain guitar solo as Sam Southwick pole plants in improvised harmony.
5) The Art Of Flight (Brainfarm) – Billy Ray Cyrus: Some Gave All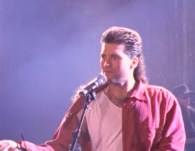 While many may question how this ski bum found such a perfectly synced pair of masterpieces, it should be noted that the ski bum is from Idaho, sports a mullet, and tends to play Billy Ray Cyrus when he's "browning out." That said, start the album at 1:30 as Travis Rice claps his lights on in the garage.
Unofficial Highlight: Removing Rice's tedious and deep introductory narration in favor of Billy Ray Cyrus' hip shaking anthem, "Achy Breaky Heart."
*This is a work of satire
The Original – Dark Side Of The Rainbow