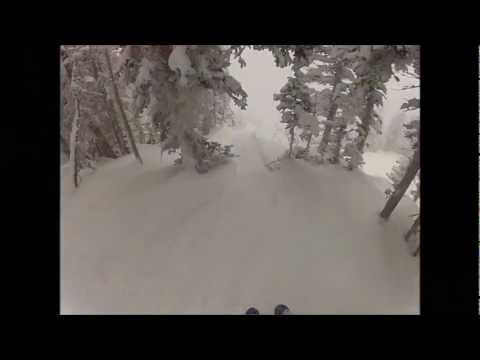 Were you skiing in Utah the last few days? If not, HaHa Sucka! It has been mega epic in the Wasatch for the last 4 days with the deepest fluff flying on the 29th. I was too lazy to make a video, but luckily Nate Fillnow and his friends made a rocking 2:30 edit to showcase the goods at Alta.
Awesome crash into a tree at 1:50!
Check it and weep….for joy because you live here, or for sorrow because you don't;)
Bring it on!