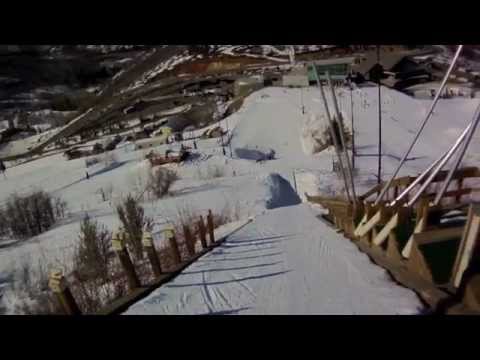 Without fear, skiing and really life in general, would be BORING!  
Fear juices our senses.  It opens underutilized pathways.  It redefines our so called limits.
When conquered, fear becomes an adrenaline fueled buzz unlike no other.
New realities are created.  The bar is raised.
 And that is good!
Get out and CONQUER!
P.S.  Looking forward to an updated edit from this gal sending K60!!!